Article originally posted on www.erieinsurance.com

(opens in new tab)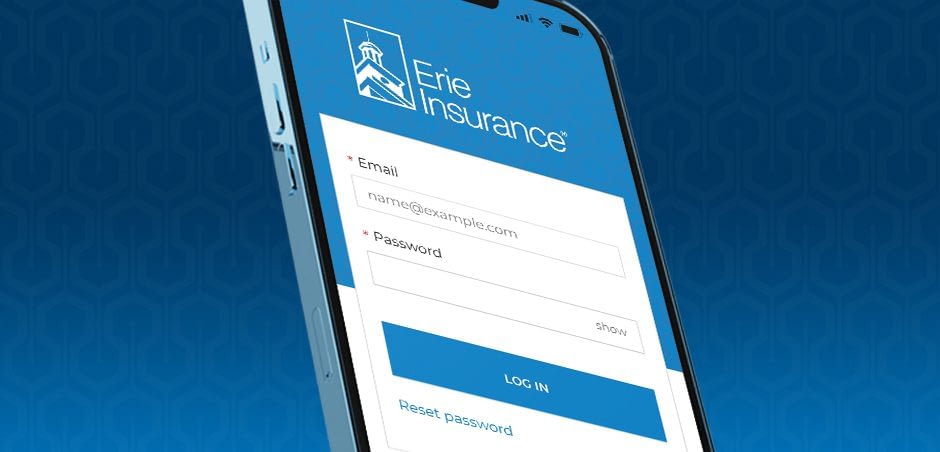 Your house is most likely one of the biggest investments you'll ever make.
Do you have the right tools to help you manage it? And no, we aren't talking about the ones in your toolbox (although those are definitely important).
We're talking about apps specifically designed to help you easily manage the many aspects of owning and operating your home. From landscape design to planning your next remodel to making sure you have the right part to fix that broken appliance, there are a wealth of apps available for download that can help make homeownership a little easier.
Let's take a look at some apps made just for homeowners that can help you keep up on those things that make your house a home.
Useful Apps for Homeowners
Centriq

.

That stack of appliance manuals is a thing of the past. The Centriq app features a seemingly endless catalog of operating manuals for nearly any kind of appliance or piece of home equipment ‒ from blenders to water heaters to drills and so much more. Not only will you have all of your manuals at your fingertips, the app also features how-to videos, maintenance reminders and safety recalls. It even makes it easy for you to purchase replacement parts. While there are several plans to choose from, including a free basic level, be prepared to spend a little if you want to take advantage of all of Centriq's features.

When a maintenance reminder goes off, make sure you complete it. See how survey takers weighed in on whether they fixed it or risked it.



HomeZada

.

Do you have a true handle on the financial aspects of running your home? Do you know where to start with your next remodeling project? Do you know when you're supposed to have your gutters cleaned out? You will with HomeZada. This app touts itself as a home management solution that tracks everything from home improvement projects to maintenance schedules to financial data on things like expenses, maintenance costs and home values. Ultimately, it aims to help you gain more control over the operations of your abode. There are several subscription options to choose from, with a very basic free version.

Speaking of home improvements, here are five projects you can complete to make your home safer.
National Association of Insurance Commissioners (NAIC) Home Inventory App

.

A home inventory is exactly what it sounds like. It's a list of all your personal possessions, along with their estimated value. And we can't stress enough

how important it is to have a home inventory

, because it's a great way to help protect the contents of your home. The free NAIC Home Inventory App lets you create a home inventory from the convenience of your smartphone. You can manually enter items or scan barcodes and upload photos, organizing your belongings by room. And if you ever need to file a claim, you can export your inventory for easy delivery to your insurance company.
Erie Insurance mobile app

.

Gain easy, on-demand access to your

ERIE homeowners insurance policy

with our mobile app. You can securely access important policy information, make a payment, view claim status and more. Gain peace of mind that your home is protected ‒ all from the palm of your hand. Note: you must have an ERIE online account.
Security systems

. There are a lot of ways to keep your home secure. Having a security system ‒ or security equipment ‒ is one of them. And thanks to smart technology, you can almost guarantee that there's an app for many security solutions on the market ‒ such as

ADT Pulse

,

Ring

,

SimpliSafe

and more. Check with your provider to see what apps are available for your security system. Many have features that allow you to set your alarm remotely, dim your lights and even connect your smart devices.

Smart Home apps.

Thanks to the internet of things, it's possible for nearly every appliance in your home to also serve as a smart device. From thermostats and light bulbs to refrigerators and coffee pots, technology now makes it possible to control your home while you're away and automate a variety of household tasks. But with so many different components, managing them all can be a chore. That's why the "big three" tech companies have all focused on their own smart home apps:

Amazon Alexa

,

Google Home

and

Apple Home

. If you already own a few smart devices, you're probably familiar with these apps. But it's worth doing a little research to understand all their available features and capabilities.
Keeping You in the Moment
Home is not just a place; it's a feeling, too. We get how important "home" is and we're here to protect it. With the help of an ERIE agent, you can be confident in your coverage. To learn more about home insurance from ERIE, contact us today.

A better insurance experience starts with ERIE.
Haven't heard of us? Erie Insurance started with humble beginnings in 1925 with a mission to emphasize customer service above all else. Though we've grown to reach the Fortune 500 list, we still haven't lost the human touch.
Contact May's Insurance Agency today to experience the ERIE difference for yourself.
Filed Under: Home Sense
|
Tagged With: Homeowners Insurance, Personal Insurance