Article originally posted on www.insuranceneighbor.com

(opens in new tab)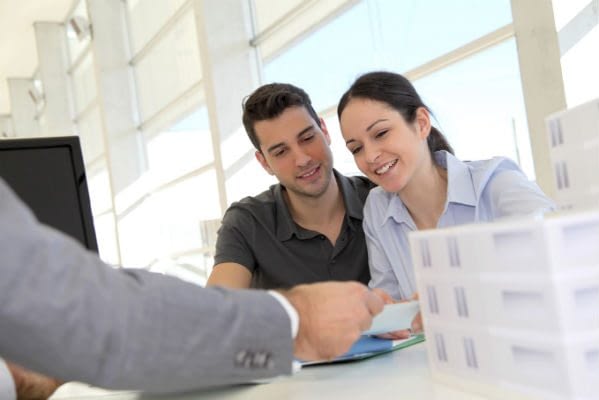 Being a homeowner is a dream that most people have. Once you've saved enough to buy a home, gone through the stressful process of working with a real estate agent to find the right home in the right neighborhood, and gotten the best deal you can on a mortgage, the next phase of moving in begins. It's an exciting time, but it's important that you get some advice before you commit to buying – this is likely the highest value purchase you will make in your lifetime. Think "safety first" when you buy and move into a new home.
Simple Tips for Homeowners
If the home needs repairs, it's important that you're aware of the estimated costs of the updates or repairs before you buy. Get a thorough home inspection from a trusted company before you commit to purchasing a property. All of the home's systems must be evaluated for safety, especially the foundation, plumbing, roof, and systems such as a hot water heater, furnace, air conditioning unit, pool, hot tub, or deck. A cursory inspection isn't adequate; if you have your heart set on a certain property, invest in a complete building inspection and save yourself from the grief of something like a furnace failing mid-winter.
You want to know if your family will be subject to "noise pollution" before you buy. Carefully evaluate the neighborhood before you make a commitment. Check the city for upcoming building projects in the area. It can be a nightmare to discover an apartment block is planned directly behind your home, or that the house next door will be torn down and rebuilt. You don't want to be subject to the noise of a building project for months on end. Your city zoning department can reveal whether the properties nearby are zoned for high density buildings. Look and listen when you look at the house – is the home close to the railroad tracks? A highway? An airport?
Find out the average costs of electricity, natural gas, or heating oil for the home. These are expenses that you will be facing monthly. You can take certain actions to reduce the costs of electricity, such as turning the hot water heater down to 120 degrees, wrapping exposed pipes in the basement with insulation, increasing the insulation in the attic and walls, and installing LED light bulbs (which are safer, last longer, cost less, and emit less heat). Make sure that smoke and carbon monoxide detectors are functioning and have fresh batteries; if they are missing, make their installation a priority. "Go green" as much as possible, as it will save you money and protect the environment for future generations.
Many people don't realize exactly what they are signing when they put their signature on the dotted line. There are significant costs that may come as a shock if you're unprepared, especially closing costs, which can be in the thousands. Know before you go. As real estate contracts are written in legalese, it can be difficult to understand the documents. Have them explained to you in plain language before you sign. If you're promised that you can refinance later at a lower rate, get it in writing. Verbal promises may be binding but it you don't have it in writing, they can be difficult or impossible to enforce.
Once you have purchased your home, you must have the right homeowners insurance. Depending upon the area in which you live, you may need added insurances beyond the standard home insurance policy. Flood insurance is often separate from homeowners insurance, and other types of protections such as earthquake insurance could be necessary for your area. Work with a local agency who can come to you, inspect your home, and advise you properly. The last thing you need after buying a house is the financial disaster of discovering you weren't covered when disaster strikes.
Our local agents know the local neighborhoods, and we can meet with you at a convenient time to discuss this critical aspect of protecting your largest investment.
Do you have some good pieces of advice for new homeowners? Post your comments below and share your knowledge!
Filed Under: Personal Insurance
|
Tagged With: Homeowners Insurance