Article originally posted on www.insuranceneighbor.com

(opens in new tab)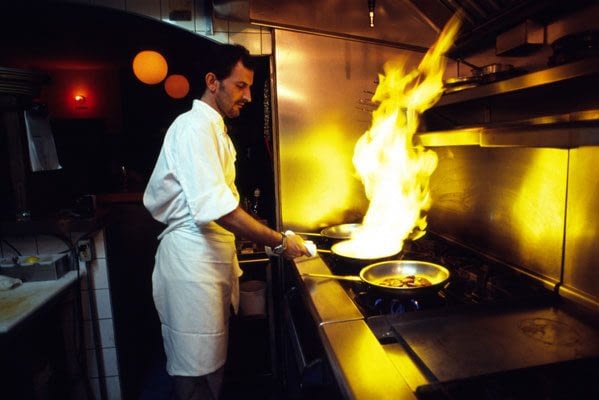 Whether you own a restaurant, bar, tavern, pub, sports bar, catering company, or banquet facility, ensuring you have the correct insurance in place is an important matter. As an owner of these facilities, you're open to great risks without the right types of coverage. Issues could arise involving being accused of over-serving an intoxicated customer as well as employees claiming an on-the-job injury. Thankfully, our staff lives and works in the local area and we take a personal interest in every client we serve.
A Local Agency to Serve You
It can be a great advantage to have a local agency working with you. We are easily contacted, we personally care about making certain that you have the correct level of coverage, and we take the time to show you everything you need to know and all of the options available to you.
You may have a current policy in place and are hoping to get a better deal. We know the bottom line is always a concern, and can create a custom policy that best suits the needs of your enterprise. Protection for liquor liability, general liability, and property insurance are all important. It is our job to find you the policy that is most affordable, gives you the highest level of coverage, and truly matches the needs of your business.
Risk Protection for Restaurant and Bar Owners
Any owner of a bar, restaurant, or similar facility faces certain challenges. You are open to specific risks and legal exposure. There can be legal repercussions that are expensive to deal with. Protection against legal threats is part of the process. Having each layer of insurance in place could save your business from financial ruin.
Most bar and restaurant owners don't enjoy paying for their policies, but when an incident occurs, they are hugely relieved to know that they are covered and won't suffer financial ruin. From a small enterprise to a fine dining establishment and everything in between, we can help. We can explain the various policies and coverages, including property contents, general liability, loss of income coverages, protection for your signage, coverage for hired or rented vehicles, liquor liability, and more. Find out more about how our local team can serve you. We are easily contacted and are proud to be of service to you. We want to assist you in gaining all the insurance protection you need, and we can create custom policies that will match your situation.
Contact our team today to talk to one of our friendly, professional staff!
Filed Under: Business Insurance
|
Tagged With: Business Interruption Insurance, Commercial Property Insurance, General Liability Insurance, Liquor Liability Insurance